➜ congrats! we will pay for your shipping today!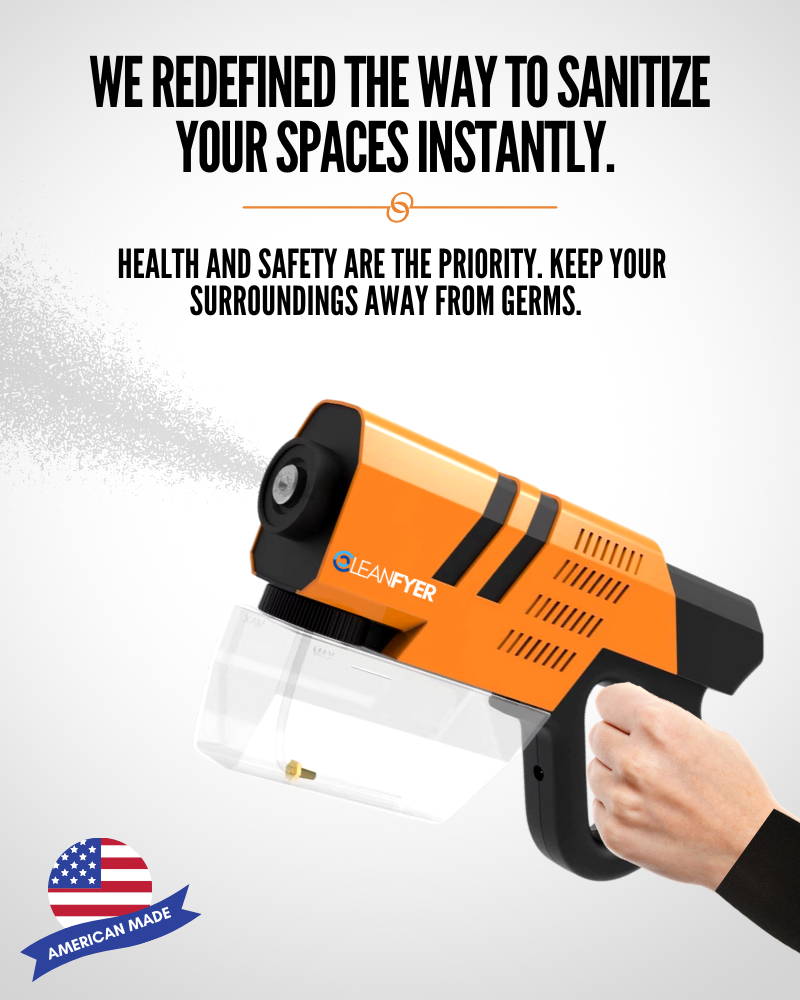 A solution for those who want to keep their environment clean and fresh instantly.
There's no need to hire expensive cleaning companies or spend hours sanitizing your spaces. Now you can keep them and your loved ones safe and away from germs with Cleanfyer ®
Cleanfyer ® is suitable for multiple spaces: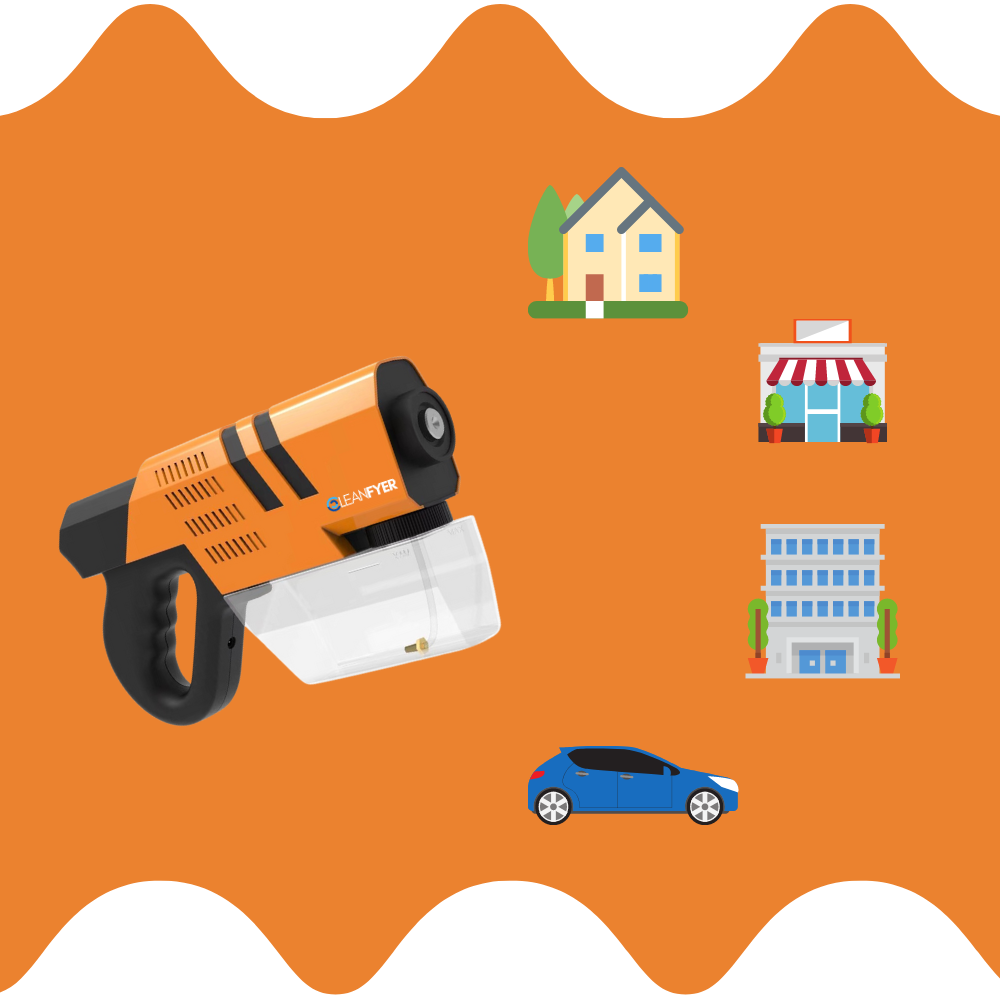 Save money sanitizing by yourself as many times as you want.
Hiring a company to clean your spaces regularly could be an expensive and stressful task.
Using
Cleanfyer®
you will be able to sterilize in seconds using its spray technology,
eliminating germs effectively
just by selecting the desired area.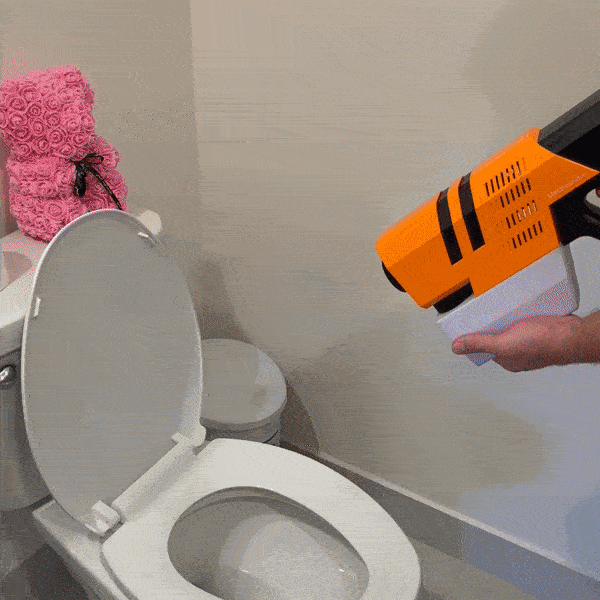 Compatible with any cleaning agent.
To use it, unscrew the liquid tank and fill it with your desired cleaning solution.
Cleanfyer ® is compatible with Alcohol, Sanitizer Diluted in Water, Bleach, Essential Oils, and more.
There are no limits in keeping your surroundings away from germs.
Why is it more effective than other cleaners?
Cleanfyer ® has a high-pressure system that allows spray with the ultimate power in order to remove all kinds of germs, bacteria, and harmful dust with a 99.9% rate. It also makes cleaning an easy job comparing with other old-fashioned cleaning techniques.

Cleanfyer ® is Electrostatic, which helps to FULLY disinfect all surfaces by spraying charged mist, improving cleaning effectiveness.

CLEANFYER ® DOESN'T NEED ANY WIRES. IT HAS A RECHARGEABLE BATTERY THAT ALLOWS SANITIZING FOR LONG PERIODS OF TIME.

CLEANFYER ® HAS A 2 METER WIDE RANGE, COVERING MORE SPACE WHEN SPRAYING AND MAKING CLEANING PROCESS EASY AND FASTER.
Try Cleanfyer risk-free. We've got you 100% covered.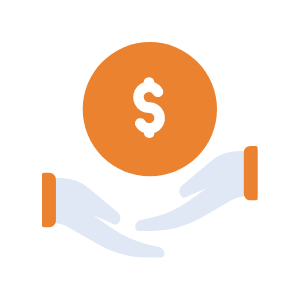 If our product does not meet your expectations, just send it back and we'll provide you a full refund.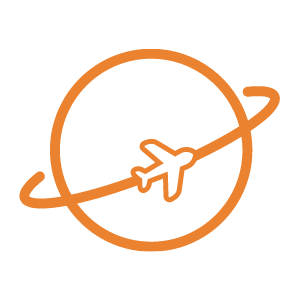 We provide free delivery and free returns on all of our products across America via USPS as Approved Shippers.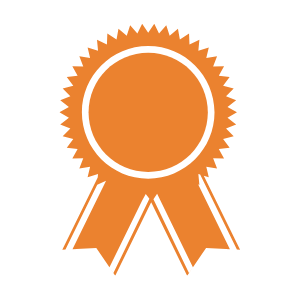 Your product will be covered during in case of any problem. Just send us an e-mail and we'll send you a replacement without any cost.
WE'RE EXPECTING HIGHER DEMAND WITH OUR PRODUCTS. PLACE YOUR ORDER TODAY 05/07 AND YOUR PACKAGE WILL BE SENT WITHIN 24 HOURS UNDER PRIORITY SHIPPING.
How much would it take me to receive an order?
- We usually send within 48 hours and shipping could take around 10-15 business days. If you're experiencing any problem, don't hesitate to contact us via e-mail at info@cleanfyer.com
Do you offer any guarantee?
- Yes! We have a money back guarantee if the product doesn't meet your expectations. After the return is completed, we'll provide you a full refund. Also, Cleanfyer is covered with Full Warranty.
Where is your company located?
- Our headquarters are located in Miami, Florida and we ship all our package using the United States Postal Service as approved shippers.
How can I contact Cleanfyer?
- If you need any information or assistance, our customer service works 24/7 to assist you. Send us a message to info@cleanfyer.com and we'll back at you as soon as possible.