🛩️ ALL ORDERS PLACED TODAY OCTOBER 2ND WILL GET 50% OFF AND FREE DELIVERY IN 3-5 DAYS (SAVE $19.99 ON SHIPPING)

We redefined the way to make you stress-free and secured.
Thick and bulky leather wallets are a thing from the past and WE KNOW IT. That's why we've created a wallet ready to carry your essentials in the most effective way.
WELCOME TO A NEW GENERATION OF
HIGH-END WALLETS.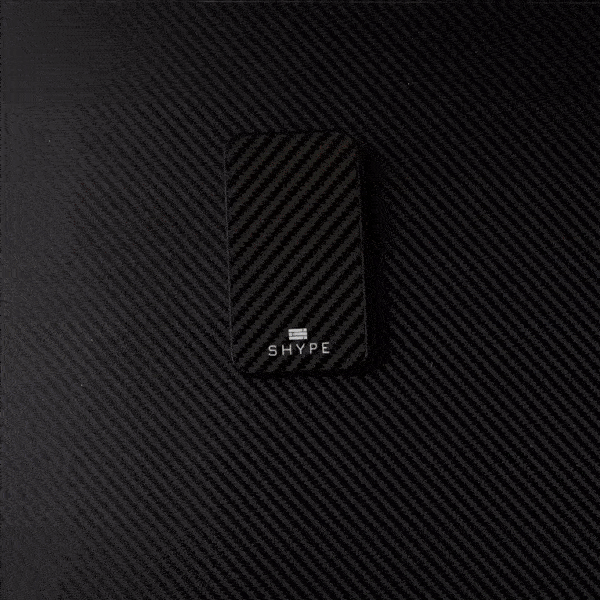 360 degree technology to keep your cards protected.
Stop worrying about getting your essentials lost or fell by mistake; this wallet is here to make your life easier. The Shype Wallet has a game-changer design created that will cover your cards and valuables everywhere you go.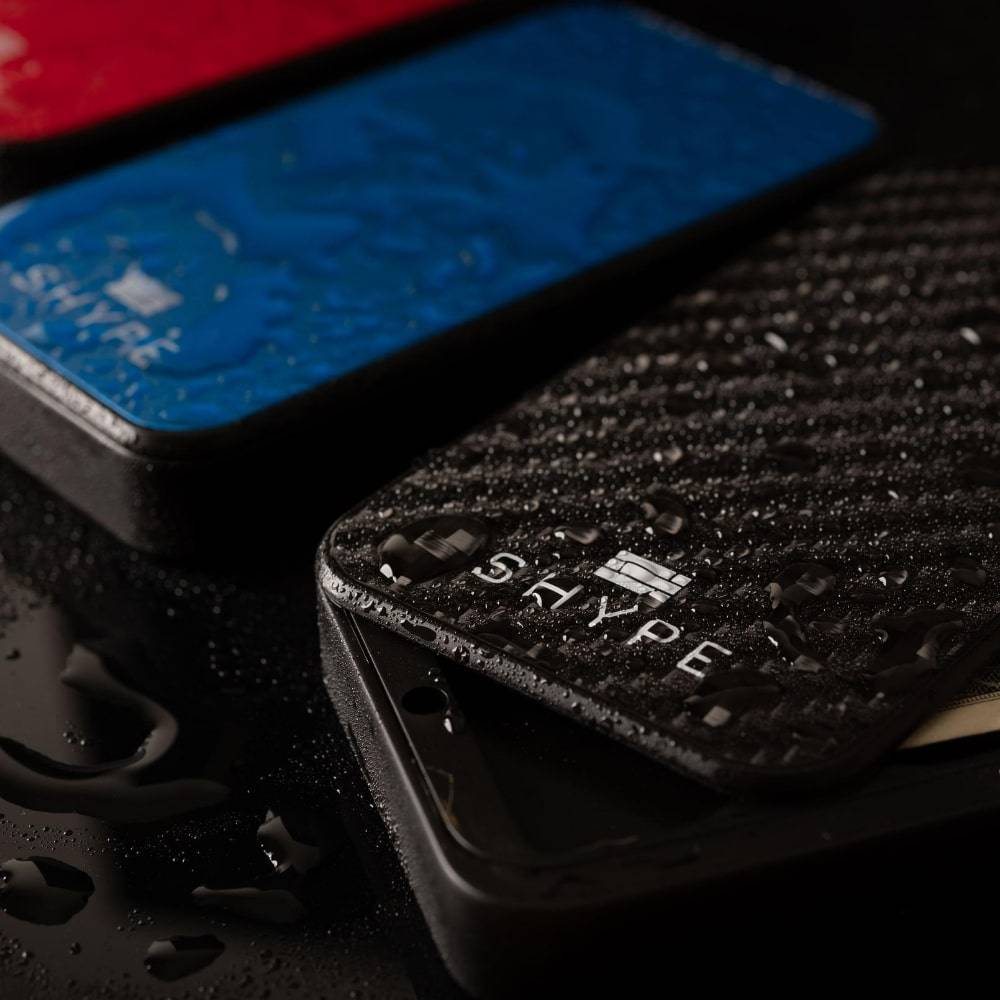 Ready to withstand any condition.
Afraid of water, dust, or scratches? Not anymore. The Shype Wallet is crafted with the highest quality materials and technology to give you an experience beyond average. Ready to last for a life-time.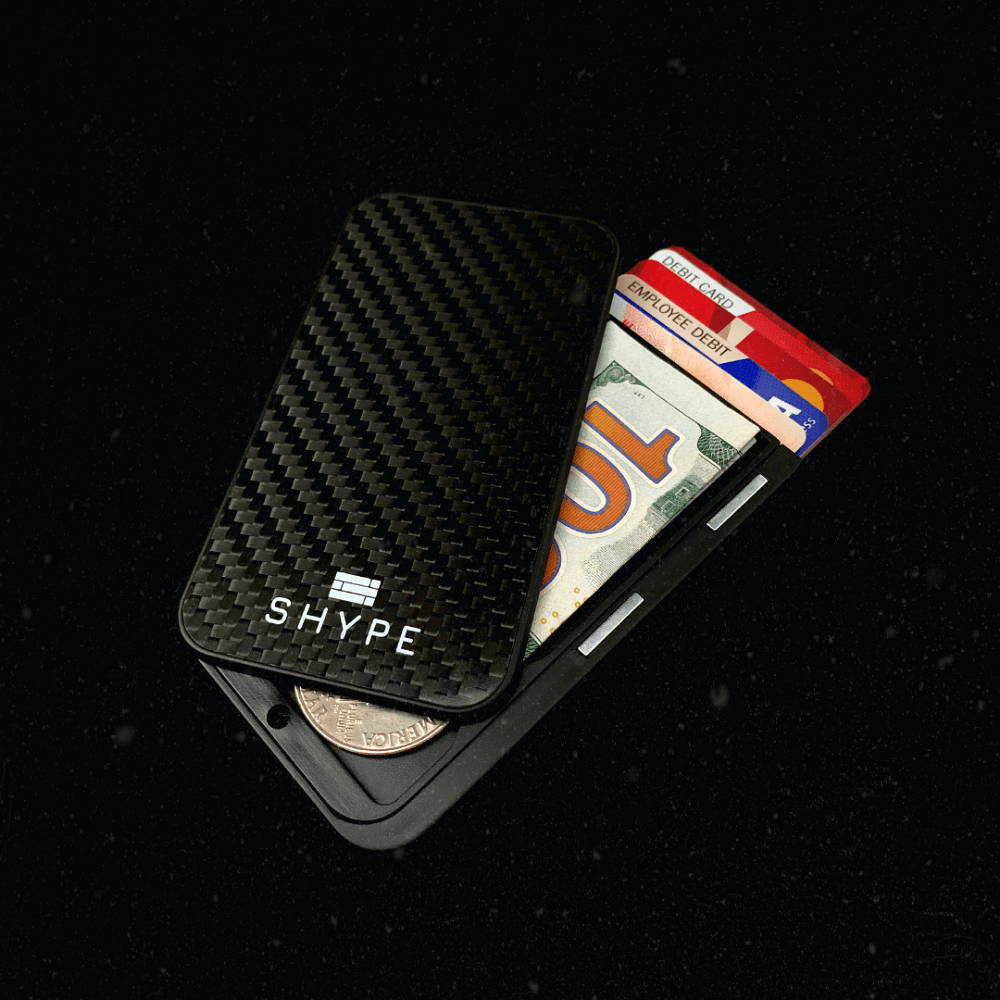 All the things you need in one wallet.
Besides its card storage capacity, The Shype Wallet has a front pocket where you can save your bills, coins, keys, SD cards or any other thing needed for your daily basis. You're also able to carry any extra bill on its back rubber strap. There is no limits with this wallet.
What makes it different from other WALLETS?
We redefined the wallet industry by creating a card holder ready to resist complex scenarios, with an innovative open system, improving its functionality among other wallets in the market. This is the last wallet you'll ever buy.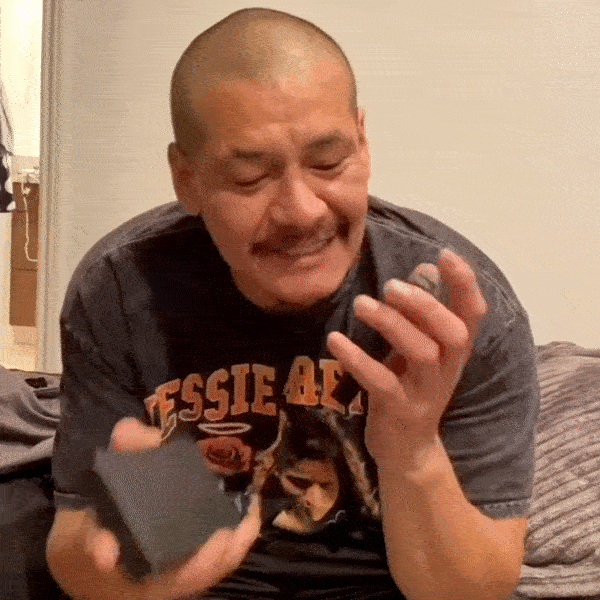 🛩 100% of our orders are shipped from our facility in miami, florida 🇺🇸
frequently asked questions
How many days it takes for the orders to arrive?
We usually send our packages within 24 hours and shipping time could take around 3-5 business days Feel free to contact us via e-mail at info@byshype.com for any other information.
Do you offer any guarantee?
Yes! We have a money back guarantee if the product doesn't meet your expectations. After the return is completed, we'll provide you a full refund.
How can I contact Shype?
If you need any information or assistance, our customer service works 24/7 to assist you. Send us a message to info@byshype.com and we'll back at you as soon as possible.

I looked at this wallet and many others for several weeks before deciding to buy this one. So far I'm very glad I did! It arrived today in perfect condition and excellent packaging. I was able to transfer 6 cards into the slot mechanism and it works perfect.
Jake Plumber from Los Angeles, CA.

Really pleased with this wallet. I usually have leather card holders and I feel either my cards get ruined or the wallet deteriorates over time. I haven't had this wallet long mind you, but overall I'm really pleased with it.
Franklin Rolfster from Chicago, IL.

This is great gift. Very durable due to the material quality. Love the switch to lift cards. Would have liked to see it be able to hold a few more cards. Other than that I really like the wallet.
Taylor Navy from Tampa, FL.